Stephanie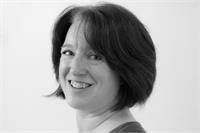 Stephanie has been a student of yoga since 2002, and a certified and registered teacher since April of 2012 , through Integral Yoga (RYT-200) at Holy Cow Yoga of Charleston, South Carolina, under the direction of Trace Bonner.
Her teaching philosophy is that yoga is for every body; that yoga can calm the mind, heal the body, and lift the spirit. She encourages students to find their own personal practice, even if that means not doing a particular pose or sequence. Stephanie's classes offer multiple options for various skill and experience levels, and the mood is light and non-judgmental. She specializes in teaching Beginners, Basics, and Restorative (the yoga of deep relaxation), and has experience in Kripalu, Dharma Mittra, Anusara, Jivamukti, Yin, and other styles of yoga as well.
"Yoga has been such a gift to me ... I would love to bring that gift to you!"
Stephanie instructs the following:
Great for first timers, those relatively new to yoga, and even those would like a review on the fundamentals. Our Yoga Basics class focuses on an exploration of basic yoga poses and how to connect them through attention to breathing, alignment and mindfulness. Therapeutic in nature, you will learn techniques to help you gain flexibility, while immersing yourself in a relaxing class that moves at a perfectly slower pace - allowing ample time to enjoy each pose. Expect lots of stretching & lingering in supported seated poses. Meditation and relaxation techniques will also be introduced, perfect for stress relief and overall well-being. This class is not heated.